FAQ Dog Food
Studio Proud - Voe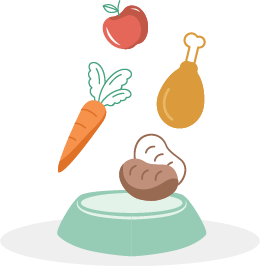 Ingredients/Compositionr
When do I choose a pressed or crispy chunk?

Customer service Eddie: "We have both types of kibble, the selection guide will show which of the two best suits your dog" Our vet Anne: "The difference between a pressed kibble and a crispy kibble is in the way of preparation. Both types of chunks are processed in the factory under different temperatures. The quality of the ingredients remains guaranteed, but due to these differences in preparation method, there is a difference in the structure" Read more about the difference between these chunks and the method of production in our blog post.

Is the food natural?

Our vet Anne: "All Studio Proud feeds are made from natural nutrients. There are no chemical additives! That means there is a kibble for every dog, including yours!"

My dog ​​is allergic to grain, do you also have a food that is grain-free?

Customer service Eddie: "We certainly have grain-free chunks! Use the selection guide for this, then you are guaranteed to arrive at a suitable food!"

Which food is the healthiest?

Our vet Anne: "The most important thing when choosing the right food for your dog is that your dog does well on it. Therefore, there is not one right answer to this question. Good food advice is always tailored to the individual dog." That is why Studio Proud has developed the choice guide, so that you arrive at the most suitable food for your animal!

Where does the food come from?

Customer service employee Eddie: The food is produced locally, here in the Netherlands! It therefore does not have to be transported for kilometers by land, sea or air. Sustainability is important to us and we want to avoid having to travel unnecessarily long distances before the food arrives at your home!"

Are there flavors and colorings in the dog food?

Customer Service Employee: "Our chunks are made from natural raw materials and do not contain any unnecessary or artificial colors and flavors."

Does the protein content come from animal products?

Our vet Anne: "Our feeds are made with the highest quality ingredients. We understand that an ingredient list is not what owners want to deal with, which is why we have made the choice to only include kibble in our range where the majority of the protein consists of animal protein."

I often see fresh meat, do you have that too?

Our vet Anne: "There are no chunks that are made from fresh meat, because the fact that the meat has been processed into chunks means that it no longer falls under the heading of fresh meat. The choice to feed (fresh) meat or kibble to your dog is a very personal one. Feeding meat is often a bit more complicated and requires a higher hygienic standard. In addition, it is a lot of work to take meat with you if you go away for a day or weekend. We therefore choose to only sell kibble, so that we can be sure that your dog receives a complete diet and does not need to be fed. A big advantage of chunks is that it abrades the teeth and thus slows down the formation of plaque and the formation of tartar!"

What percent protein does my dog ​​need?

Our vet Anne: "The levels of protein a dog needs are very dependent on the amount of exercise and the goal of the dog. As with humans, a sporting dog needs more protein in its diet to build muscle. A dog that is less active does not need this. For an average domestic dog that regularly walks, a protein content of approximately (X% amount in the least kibble we sell) is sufficient. For active dogs you could then opt for a chunk from the active line, with protein contents of XX-XX%

How do I read the ingredients list?

Our vet Anne: "A list of ingredients is always complete, this is required by law. All ingredients are in the diet, of which the former ingredients are often the main ingredients and the further down the list the ingredient is, the less of this is in the diet. However, you can assume that we only sell very complete chunks! That's why you don't have to puzzle with this yourself."

Are your kibble a complete meal or do I have to feed my dog ​​extra with other food?

Our vet Anne: "All our foods are complete and provide your beloved pet with all the nutrients he/she needs for a healthy and happy life. Of course it is always nice that when we eat something delicious, they can get a nice cookie or bone every now and then. This can do no harm, in moderation."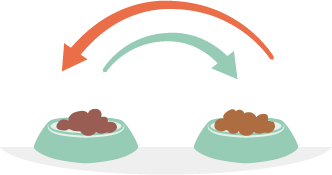 Switching food
I am satisfied with my current food, why should I switch?

Our vet Anne: "Sometimes a change of food can be good, for example to make your dog eat it more enthusiastically or to get a change in sources of nutrients. Switching too often is not good, but a different type or taste of kibble every now and then can improve your dog's health!". read more about changing feed in our blog post

Can I just switch food?

Our vet Anne: "Changing food should be done gradually, so that your dog's gastrointestinal tract can slowly get used to the new kibble. You can read in our blog post how you can best do this and how you can switch from, for example, a crispy to a pressed chunk.

I have been told that it is not good to switch food, is this correct?

Our vet Anne: "Just like with so many things in life, too much is not good. Switching too often, switching too quickly, can all lead to complaints in your dog's gastrointestinal system. Switching now and then, or switching food when you want to switch to another kibble, is no problem! Use the selection guide to see which kibble suits you and your dog best and read our blog post for more information about changing food!

When is it not good to switch food?

Our vet Anne: "If your dog has been put on a specific food by the vet, or if you have opted for a special food due to physical or health problems, it is not recommended to just switch food. In such cases, we are happy to give appropriate advice, or refer you to your own veterinarian." read more about changing feed in our blog post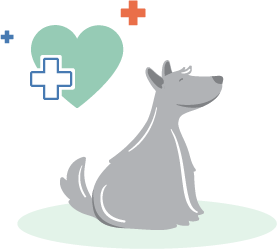 Dog health
Is it true that I also need special breed food for my purebred dog?

Our vet Anne: "We know that some purebred dogs are sensitive to certain abnormalities and diseases. When your dog comes from a responsible breeder, the parent animals will have looked at the extent to which these disorders occur. However, it is not necessary to feed a food specifically for your pedigree dog. This is a marketing ploy that major food manufacturers use to give you the feeling that you are getting the best for your dog, when in practice this is not necessary at all. Our foods are suitable for all types of dogs, provided there are no underlying health problems, of course. If your dog has complaints, always visit your vet." Background information: Keuringsdienst van Waarde | Dog breed food

What should I look for in dog food?

Our vet Anne: "The most important thing is that you choose a food that suits your dog and your lifestyle. Our selection guide can help you make a choice. If you are concerned about, for example, changing type or type of food, you will find more about this in our blog post

How important is good nutrition?

Our vet Anne: "Good nutrition is essential for a healthy and happy life for your dog! It can keep your animal healthy and support health problems. Good nutrition can therefore be of vital importance!

Why is there a distinction between food for puppies, large dogs and active dogs?

Our vet Anne: "You can imagine that different life phases and lifestyles require different diets. Puppies have to grow and have small stomachs, so puppy food has a high content of essential nutrients and a relatively high number of calories per gram of food. In large dogs, the levels are especially important and specifically the levels of calcium and phosphate, in connection with bone growth. When large dogs get too high levels, they can develop growing pains and a misaligned skeleton. However, active dogs use up so much energy during their day that they need a food with extra calories and protein per amount of food. As a result, they do not have to eat continuously to get enough nutrients."

How much food does my dog ​​need?

Each package has an indication of the amount of food recommended for your dog's weight. Our vet Anne: "It is important to look at the condition of your dog, which we also refer to as the Body Condition Score (BCS). In a healthy dog, with a healthy weight, you should be able to feel and count the ribs without too much pressure on the chest and a waist can be seen."

How do I know my dog's condition?

Our vet Anne: "Your dog's condition can be seen in the Body Condition Score (BCS) table, see here. In a healthy dog ​​with a healthy weight, you can feel and count the ribs without putting pressure on the chest. A healthy dog ​​also has a waist."

Is my dog ​​allergic?

Our vet Anne: "If you are not sure whether your dog is sick or has an allergy, I always recommend that you visit a vet. We see many different symptoms in a dog with a food allergy. However, those symptoms could also fit with other diseases. When in doubt, it is always wise to ask your vet for advice!"

How do I know if my dog ​​is allergic? How do I identify different symptoms?

Lorem Ipsum is simply dummy text of the printing and typesetting industry. Lorem Ipsum has been the industry's standard dummy text ever since the 1500s, when an unknown printer took a galley of type and scrambled it to make a type specimen book.

What are the characteristics of a healthy dog?

Our vet Anne: "A healthy dog ​​is comfortable in its own skin. Depending on age and breed and lifestyle, a healthy dog ​​will enjoy walking, playing and cuddling. They have a good coat which is shiny and in good condition, not too thick and not too thin. The stool is nice and firm and it doesn't take much effort for them to get rid of it."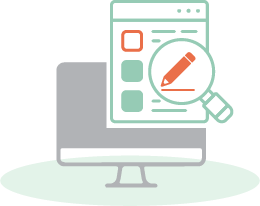 Blog post crispy/pressed
The pressed chunk:

Pressed dog food is compact and concentrated. All nutrients are squeezed together without air getting into the chunks. These dog chunks take up less space in the packaging as well as in the stomach. So you also have to feed less! Pressed dog food disintegrates in the stomach. This reduces the stomach load and makes the pressed kibble ideal for active dogs. Production of pressed chunks: In the preparation of crispy chunks, a mixture of raw materials is pressed through the mold (mould plate) at 75°C. The relatively low temperature ensures a minimum load on raw materials.

The crispy chunk

Crispy dog ​​food is extruded. Extruded chunks expand in the stomach and are easily digestible. The crunchy kibble is harder, so dogs have to chew it extra well. What is extruding? By extruding grains are cooked and digested. This happens at a temperature of no less than 130°C! When the mixture comes out of the extruder, the pressure drops, the chunk is blown up and nice and crispy.
Sign Up and Get 10% off
Promoties, nieuwe producten en uitverkoop rechtstreeks in je inbox.